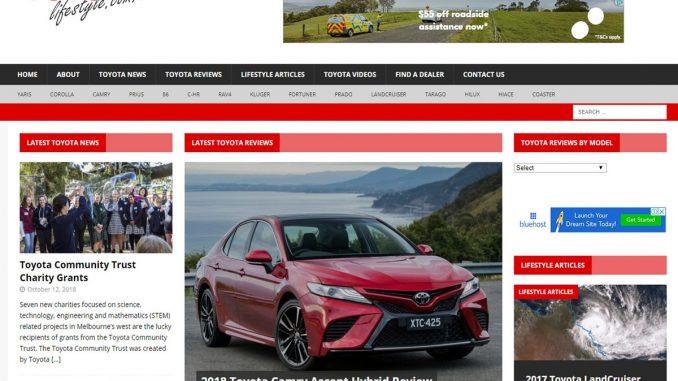 Toyota is Australia's favourite car brand, that's why we felt the brand deserved a standalone website for news and Toyota car reviews.
There are many Australian car buyers who won't buy anything but a Toyota, that's exactly why we built toyotalifestyle.com.au.
Toyota Lifestyle is for people who see owning a Toyota as a lifestyle choice.

Bringing you the latest completely independent Toyota car, SUV, ute and van reviews.
At toyotalifestyle.com.au you will find the latest official Toyota Australia news and videos.
We also produce the only Australian Toyota podcast available – you can access that here.
Watch out for new lifestyle articles as well.
These articles will cover some of the great things you can do with your Toyota – like road-trips, going off-road, and getting to work in your HiLux or HiAce.
We also have a business directory specifically for Australian Toyota dealerships.
For just a small annual fee Toyota dealers can list all the details about their business and enjoy the benefits of a quality back-link to their website.
To make contact with us, please feel free to use the Contact Us page.
Thanks for visiting Toyota Lifestyle and feel free to tell your friends about us on Facebook.