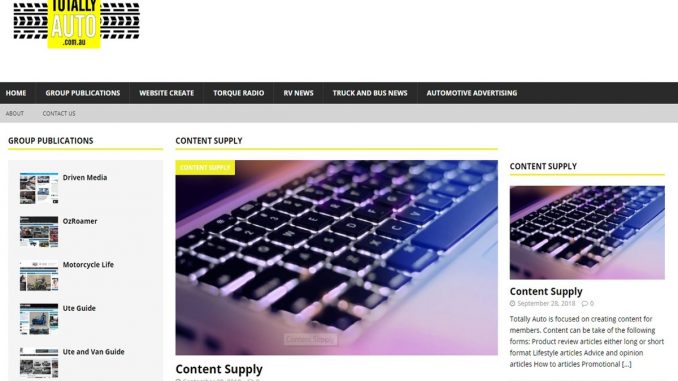 Totally Auto has two main functions:
First, to create content in various forms to supply to both member and external multimedia outlets.
Secondly, to provide benefits to members to assist them in growing their business.
Totally Auto is exclusively responsible for the creation and supply of content for a number of multimedia outlets.