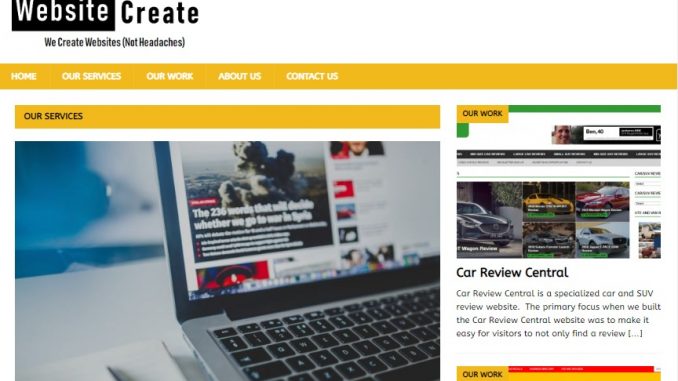 Your website is now your shopfront to the world and that means you need it to be as attractive, neat and professional as possible.
We realize though that despite the importance of a quality website, for many business owners their website just doesn't get the attention it deserves.
We think we know why.
It's all just too hard, too time consuming and just plain frustrating.
Oh, and getting someone to provide you with the website your business deserves is often a very expensive, very time consuming exercise.
We reckon there's a good chance your skill set isn't creating websites, managing their upkeep, and writing high-quality content.
That's where we come in.
We promise to deliver for you a secure, reliable, easy to navigate and attractive website at a great price.
Nothing more, nothing less.
Website Create was created to provide an alternative to the website creation services that want to take your hard-earned dollars, farm the work out overseas and then leave you high and dry when you really need them.
All our services are provided by Australian workers and we are a family-owned business. We have a menu driven service that ranges from logo design to full web creation and management.
Please give us an opportunity to discuss your needs direct, we believe we can't be beaten for customer service, while also delivering what you need at a price that sits within your budget.
Feel free to drop us a note via our Contact Us page and we will be in touch straight away.
Some clients that we have helped include: