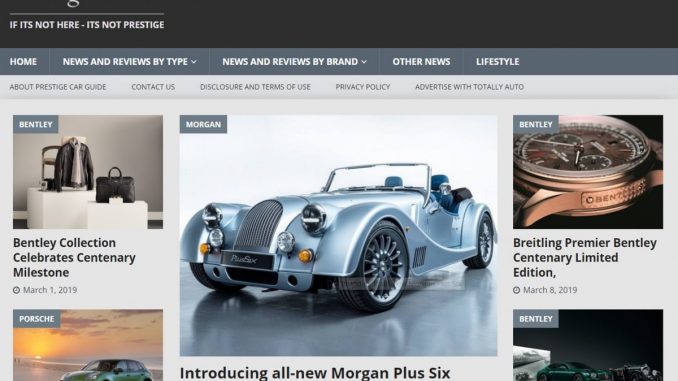 Australians absolutely love luxury brands and nowhere is that more evident than in the car industry.
Luxury brands like Lexus, BMW, Range Rover, Jaguar and are all enjoying rising popularity in our local market as aspiring Aussie car buyers find the extra dollars to go for something that little more upmarket.

That's exactly where Prestige Car Guide comes in to play.
You won't find news, reviews or info here about your garden variety autos, instead, the website is aimed squarely at those car buyers who are heading for a premium vehicle.
Prestige Car Guide gives advertisers the opportunity to target discerning car buyers who don't mind spending the money to get into a car that they want, not just need.
Target these people through advertising with Totally Auto and reap the benefits of this unique and popular website.