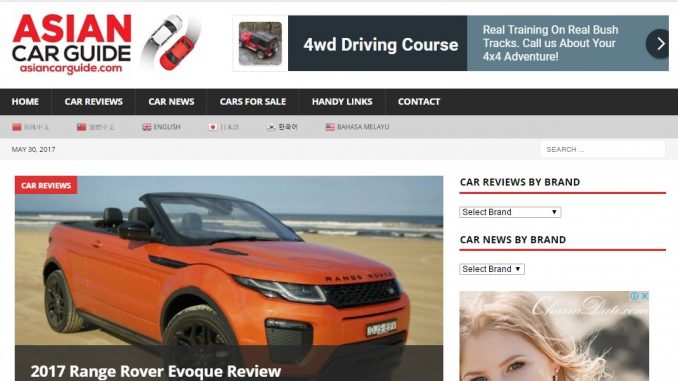 Asian Car Guide is designed to cater to the needs of Asian-Australians.
Developed by leading Asian media automotive journalist, William Leong, Asian Car Guide is facilitated and managed by Behind the Wheel and is proud to be a member of the Totally Auto team.

Asian Car Guide gives users the option of accessing car reviews and information in an array of Asian languages, including:
Chinese (Mandarin)
Chinese (Cantonese)
Japanese
Korean
Malaysian
Asian Car Guide features up to date car reviews from leading manufacturers, as well as the latest car news and car classifieds courtesy of Motor Classifieds.