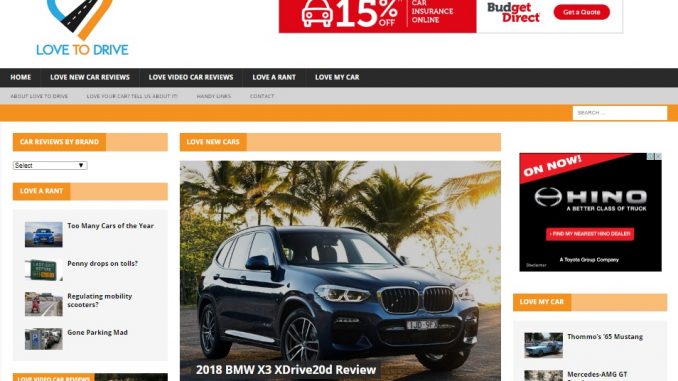 Love To Drive founder is Peter Barnwell (aka Barney).
Barney has a long history as a motoring writer dating back to the 1980s when he threw a leg over motorcycles for a living.
His yarns went in bike mags and newspapers including the Sydney Morning Herald.
Proving he has a screw loose, Barney raced bikes too… at most of the major circuits in Australia on a Kawasaki Moriwaki superbike and a Suzuki Katana production bike.
He has the scars to prove it.
This progressed a few years later into car reviews through a group of newspapers, then another group of newspapers a few years later and then finally  News Limited's regional and suburban newspaper network – for 20 years.
Needless to say, Barney has driven a car or two in his days.
This is highlighted by his love of fast cars of which he owns two, a turbo Mazda MX-5 and an Evo 6, neither of which is stock.
lovetodrive.net caters to time poor people who want to cut to the chase for info on new and modified cars without wading through pages of text. It's a phone friendly run down on cars.
Barney's yarns are short and sweet, a celebration of driving for people who like to engage with a car and enjoy what it can give them in terms of fun and behind the wheel satisfaction, on and off road.
It is a platform on which they can put their car in the public domain, professing their affection for their wheels if you will. Sounds a bit weird but plenty of people love their cars.
Barney loves driving too so he is on the same wavelength as like-minded car lovers.
He has a disparaging attitude about autonomous cars and doesn't like electric cars much calling them soul-less transport boxes that are used by people who don't care how they get there.
Bring on the petrol (and diesel)!